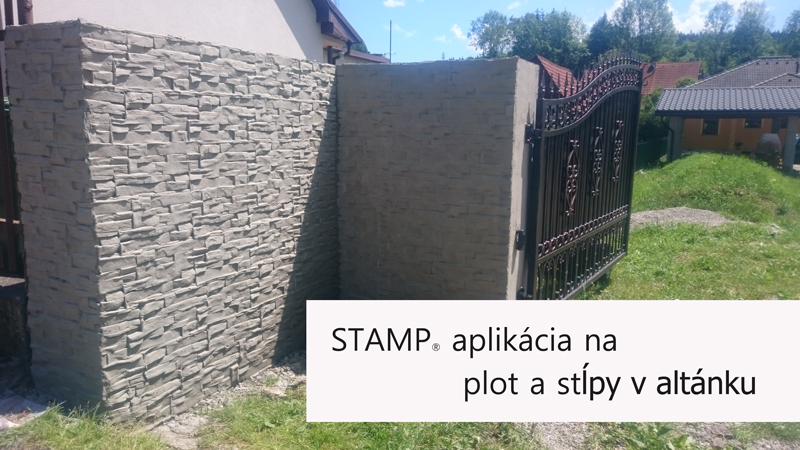 Obkladový kameň je naša vášne a preto sme sa boli pozrieť na realizáciu razenia STAMP obkladu.
Zákazník si realizoval cca 50m2 pomocou našej profesionálnej raznice Stamp lámaný kameň.
Rozhodol sa, že si obklad spraví na plote a stĺpoch v altánku.
Začali stĺpmi.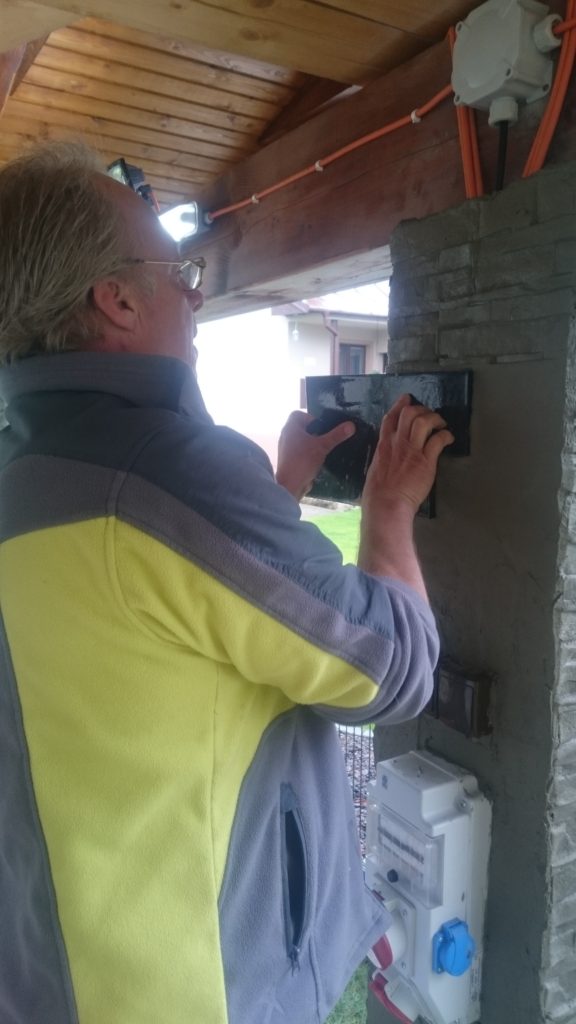 Jednalo sa o 5 stĺpov ktoré sa z každej strany razili pomocou raznice Stamp.
Jeden zo stĺpov mal na sebe aj elekrickú skriňu a vypínače, čiže prácu to trošičku komplikovalo. Avšak poradili  si tak, že Stamp poohýbali do potrebného tvaru.
Jeden typ pre Vás .
Ak plánujete raziť takýto stĺp, natiahnite si lepidlo najprv na protiľahlé strany, ostampujte a nechajte zaschnúť.
Až keď Vám hmota zaschne, natiahnite ju znova na zvyšné dve protiľahlé strany a vyrazte obklad.
Je to praxou overený typ. Razenie Vám pôjde ľahšie. Rohy budú krajšie. Plochy zase rovnejšie. Ak sa chcete dozvedieť viac, stiahnite si tu zdarma náš dokument, v ktorom prezrádzame celé know-how o razení obkladu.
Potom, čo obklad Stamp preschol, začali pracovať na detailoch. Brúsnym kameňom začisťovali rohy obkladu.
Asi takto:
Keď sa dokončili stĺpy, pustili sa do plotu.
Zvesili krásnu kovanú bránu a začali raziť plochu.
Tým, že svietilo slniečko a bolo teplo, hmota rýchlejšie schla. Preto si naťahovali na plot len toľko, koľko zvládli hneď na to ostampovať.
Samozrejme aj tam sa vyskytli miesta, ktoré boli náročnejšie na razenie, ale Stampom to zvládli bravúrne.
Práca šla vo dvojici odruky a doslova remeselnou prácou vznikal nový obklad.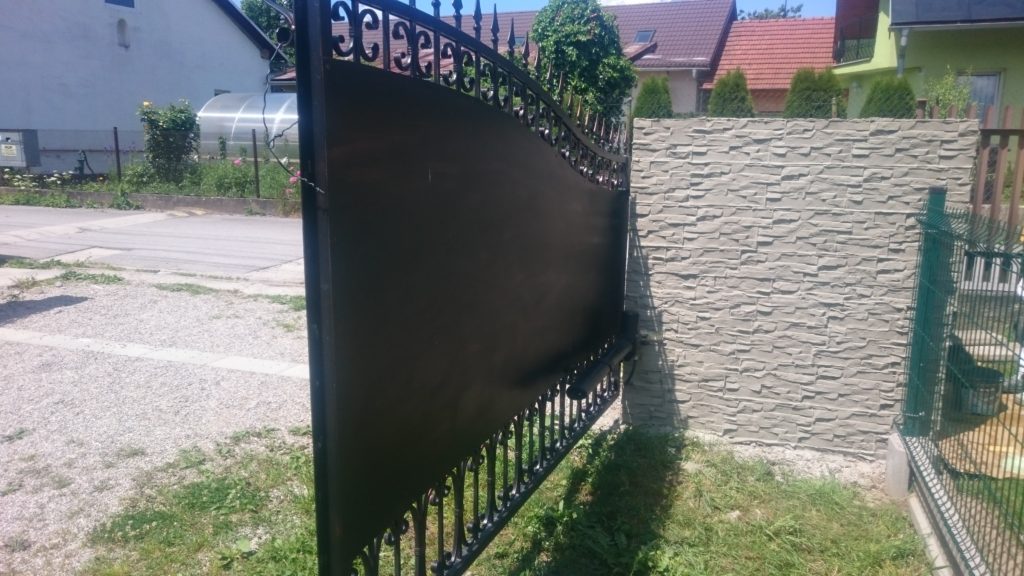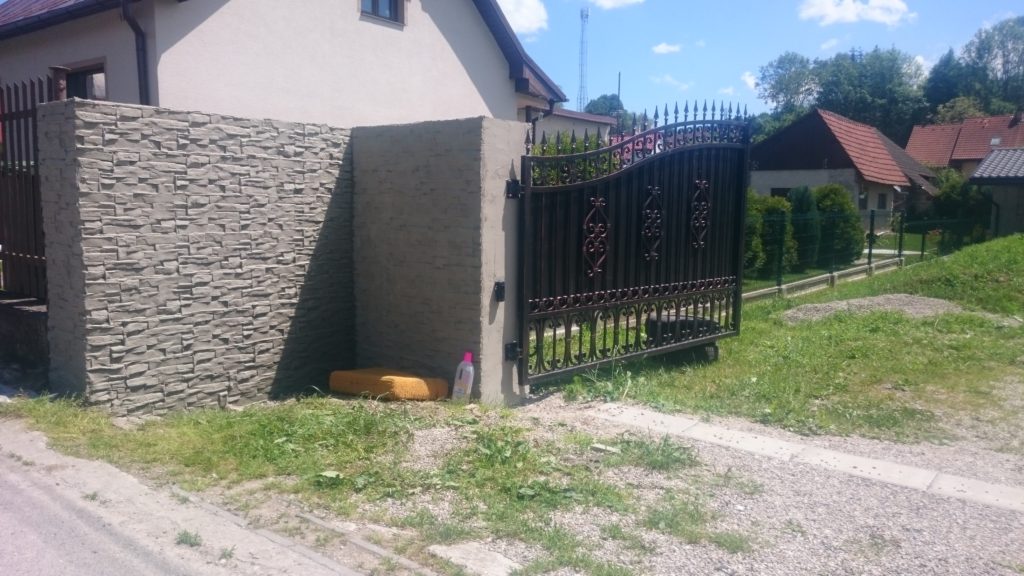 Dokým cca 2 dni dokonale schol obklad, domáci si vybrali a dali namiešať fasádnu farbu.
Odtieň si prispôsobili už súčasnej fasáde domu a tak im obklad spolu s domom dokonale ladí.
Maľovanie prebiehalo v troch fázach:
Penetrovanie obkladu
Prvý náter fasádnou farbou jednofarebný
Tieňovanie
Domáci si vybrali vysokoumývateľný silikónový fasádny náter. Majú teda možnosť kedykoľvek obklad umyť tlakovou vodou a zmyť z neho nečistoty.
Tomu sa prispôsobila aj penetrácia. Čiže ako prvé sme na obklad naniesli silikónovú penetráciu v jednej vrstve.
Keď po cca 5 hodinách preschla, nanášal sa prvý náter fasádnou silikónovou farbou ktorej odtieň si zákazníčka prispôsobila na mieru k fasáde soklu rodinného domu. (oranžová).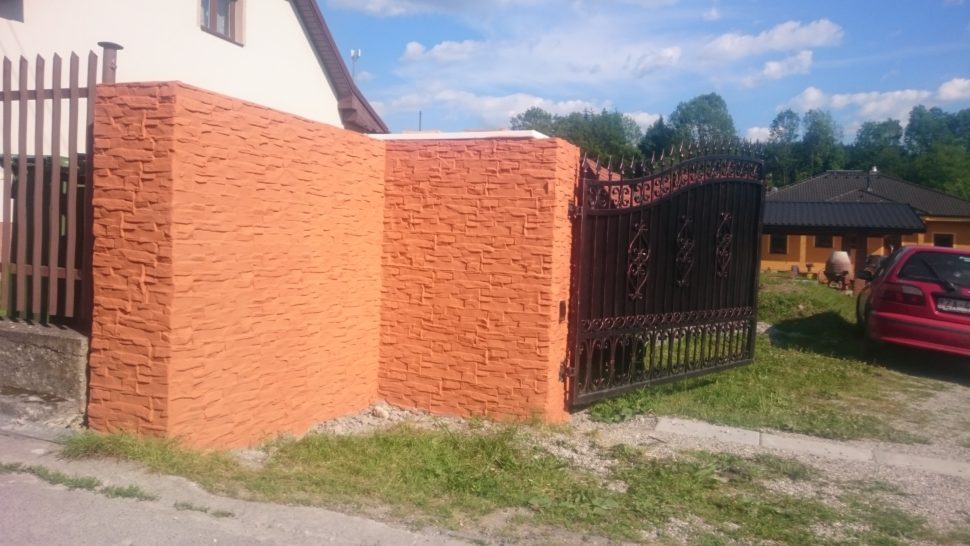 Následne sa robilo tieňovanie. Jednalo sa o jednoduchú metódu. Za pomoci valčeka sa jemným valcovaní nanášala hnedá farba na povrch obkladu.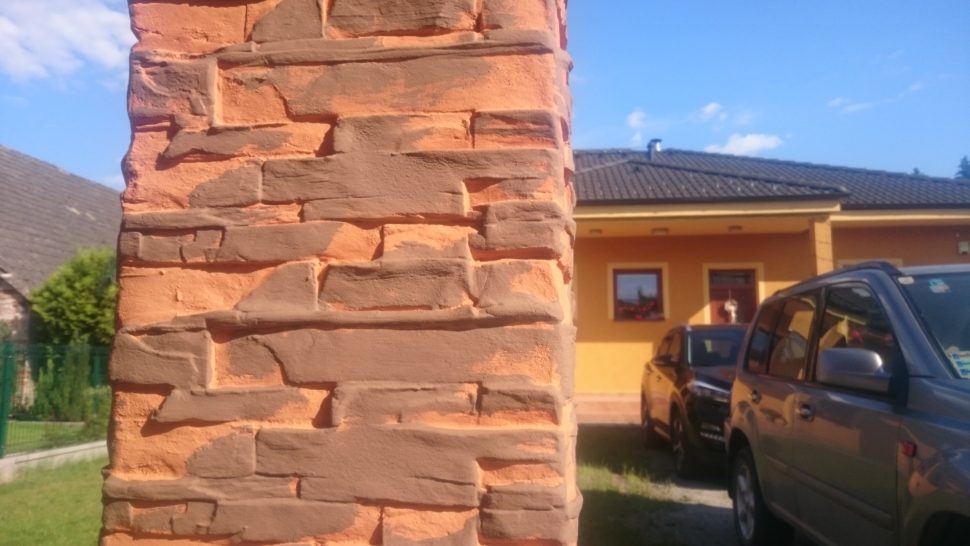 Tým vznikol zaujímavý efekt.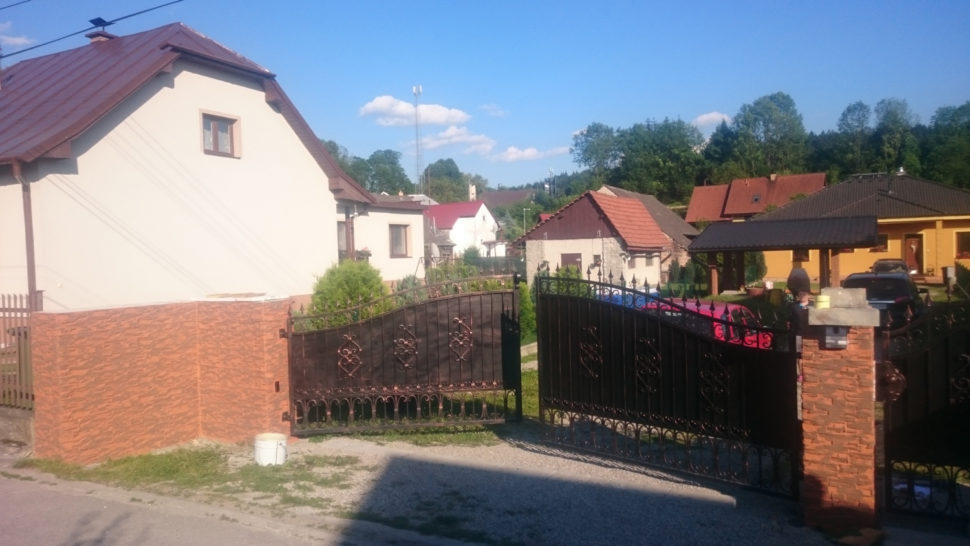 Výhodou obkladu STAMP je to, že farebnosť obkladu nemá hraníc.
Vyberať môžete  z tisícok odtieňov.
Výsledok? Dokonalý obklad lámaného kameňa a ušetrených 1000€!
Tak čo, idete sa pustiť aj vy do svojho projektu?
V začiatkoch vám veľmi pomôže náš PDF dokument, z ktorého sa dozviete základné informácie na to, aby ste razenie obkladového kameňa zvládli svojpomocne.
Preto odporúčame kliknite a knižku si stiahnite.